PENDANT SPRINKLER SYSTEMS
Pendant fire sprinkler systems are the more traditional of the two sprinkler systems we install and are most commonly suited to commercial properties.
Pendant sprinkler head systems activate straight away in the event of a fire and the way they hang below the ceiling enables them to shoot water horizontally.

Inside the sprinkler device, sits a bulb, filled with liquid, which acts as a plug to the water flow. As soon as the pre-determined temperature is reached, in the event of a fire, the bulb breaks and the plug is released, which then activates the water flow.
More commonly used within commerical properties, the pendant fire sprinkler heads hang below ceiling level and, unlike the concealed fire sprinkler heads, haven't been designed to naturally blend in with the surroundings of the building.  If you're looking for something which blends in with the surroundings of the property, you are better suited to a commercial fire sprinkler system, which we also insall.
Pendant fire sprinkler systems hang fown from the ceiling and remain visible at all times.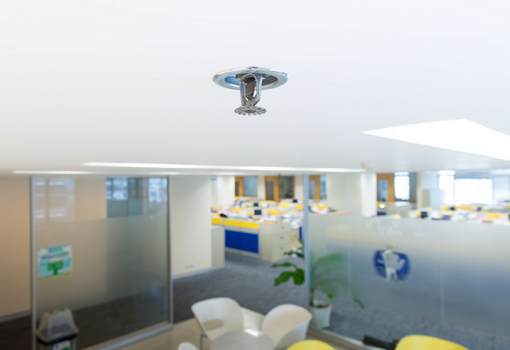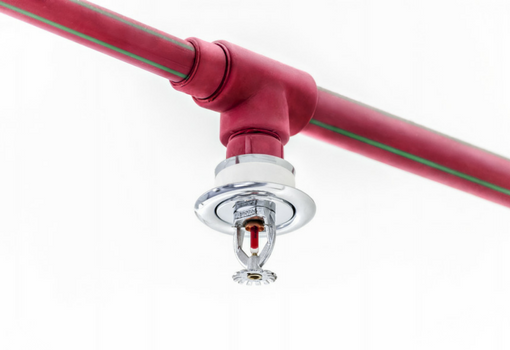 We are specialists in the design, supply,  installation & maintenance of residential & domestic fire sprinkler systems throughout London.